Splitters / Couplers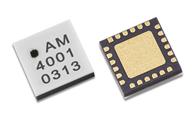 Atlanta Micro's Splitters and Couplers are designed for small size, low loss, flat frequency response and broad frequency coverage.
To request a quote for one or more parts, click the "Add to Quote" link in the table for the part of interest.
To submit the quote request, click the "Request Quote" tab in the upper right of the page and complete and submit the form.